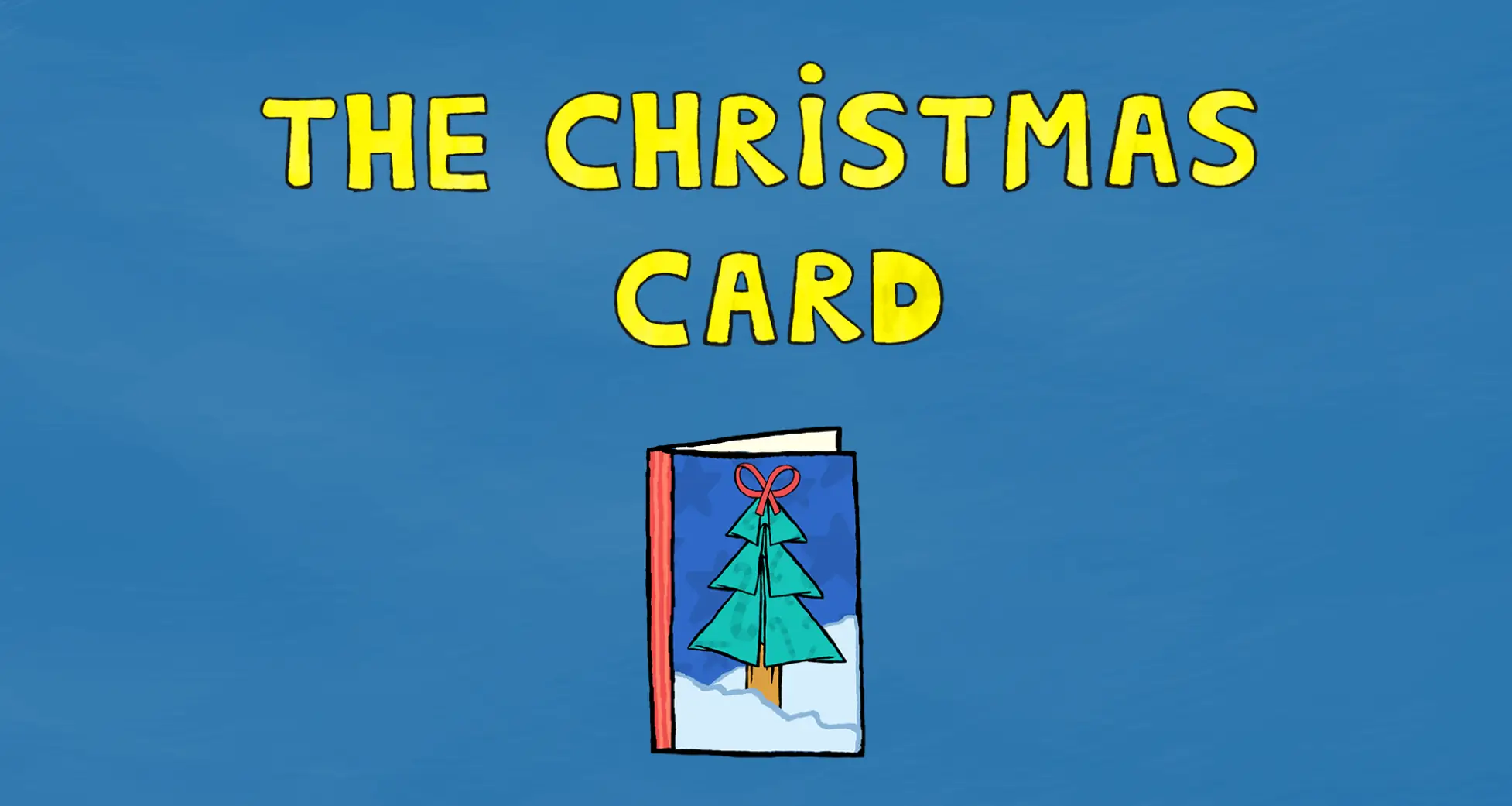 Make your very own Christmas card
Learn with Simon to make your very own Christmas card, from A to Z! An easy 4-step tutorial that you can do by yourself or with the help of an adult. Give it to your family or friends, to make their Christmas all the merrier!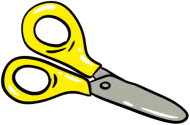 Let your creativity run wild!
The most charming thing about Simon is his creativity. Whether he's dealing with the little problems of daily life or looking for a way to mess up Professor Wolf's plans, Simon's incredible imagination always allows him to find a solution!
You too can build your creativity by coloring and making super toys or decorative items. Learn how to make a magic wand, Christmas decorations, a greetings card, and all kinds of other exciting things!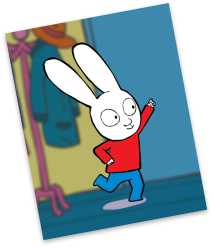 Lots of Learn-as-you-Play games
This page contains tons of educational games and arts & crafts to help you learn while you play! You'll also find here lots of fun workshops for kids and adults of all ages! You'll have your afternoon cut out for you, with DIY, coloring, and much much more!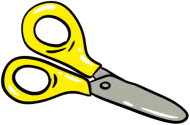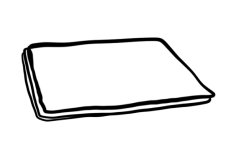 Learn while you play with Simon! Draw, color, cut out and stick, to make awesome games with your very own hands! You can build a real-life magic wand, or your very own book, and lots and lots of other things besides! Build your creativity, just like Simon Super Rabbit!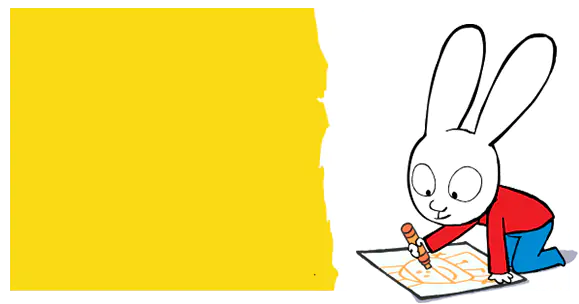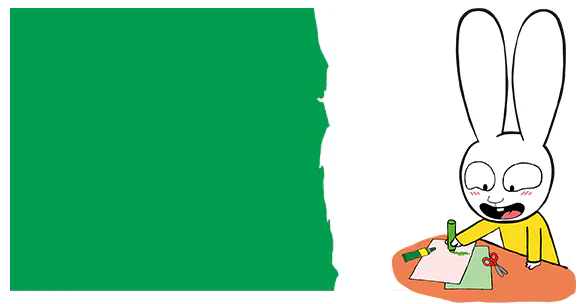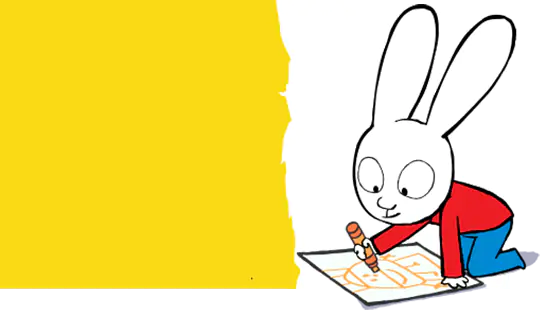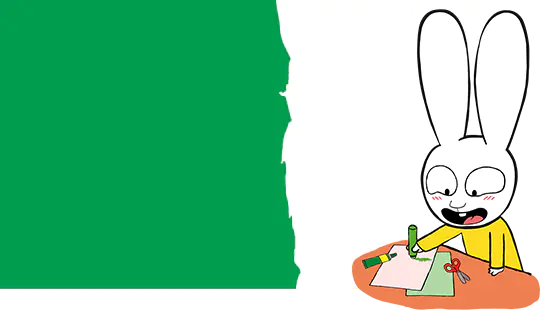 Meet the characters
Find out more about Simon and his family and friends!
Simon loves his family and friends! They always enjoy having fun and adventure together. Click here to find out more about all the characters in your favorite show: Simon, his brother Gaspard, his parents and grandparents, his friends Lou and Ferdinand, and Milou and Elvis!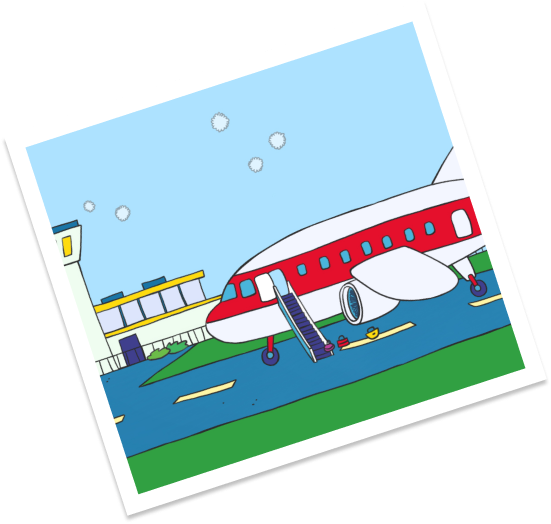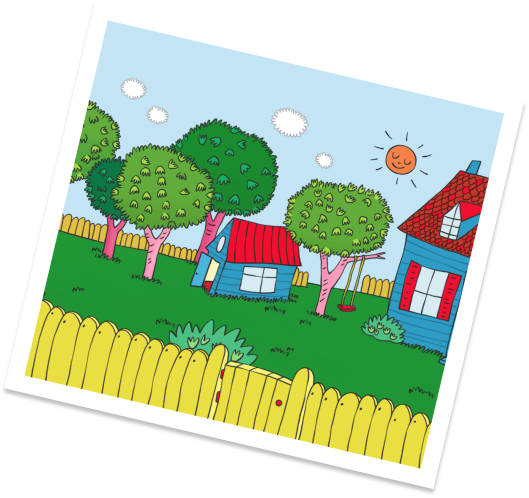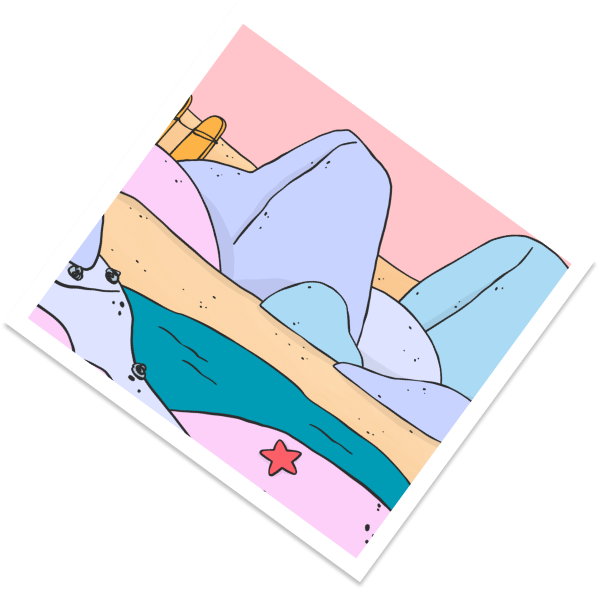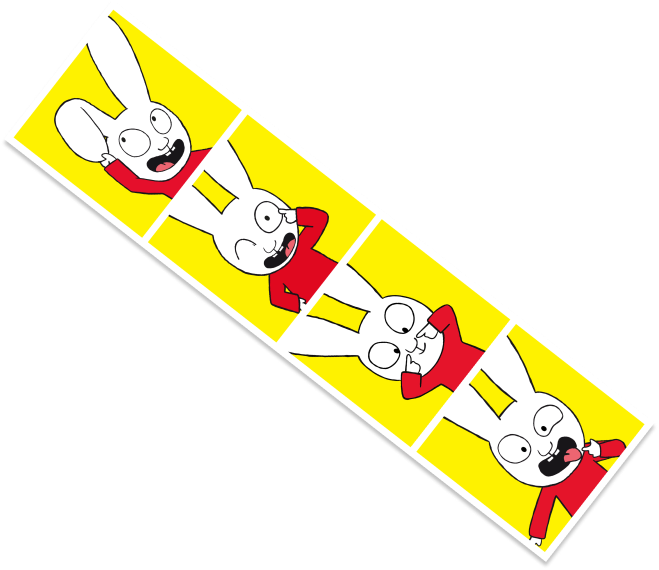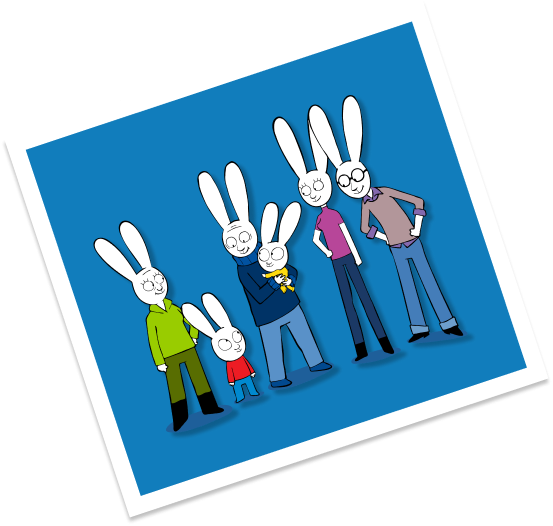 Simon is the super energetic, super charismatic and mega-mischievous little rabbit we know and love! SIMON is also SUPER RABBIT!  Click here to find all the stuffed animals and toys themed around this cute little rabbit!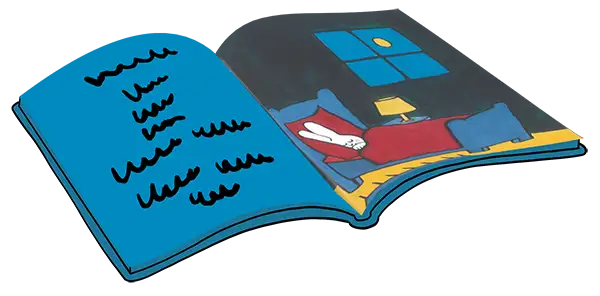 Who is Simon?
Do you know his crazy story? Read on to find out!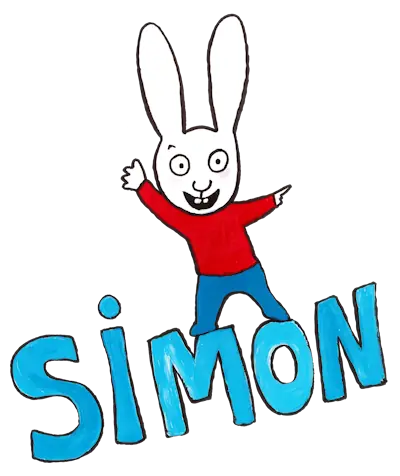 Simon's life is often bright and sunny although sometimes rainclouds darken the sky. But whatever happens, you know that with SIMON, "there's always sunshine after the rain!". His character and values shine through in every story: joy of living, modern family life, positive education, brotherhood, friendship, playing, competition and fair play, a sense of wonder and respect for Nature, and curiosity about everything!
Follow us on Instagram!
@officialsimon
To get all the latest news on Simon and his cheerful, colorful world, make sure to follow him on social media!
© GO-N Productions 2023 based on Stephanie Blake's books published by l'école des loisirs.