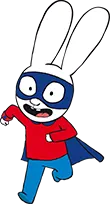 Let's Test your reflexes!
Play with Simon Super Rabbit! Here you'll find lots of free games to have fun while you learn and improve your reflexes, with your favorite cartoon hero!
Choose your favorite game among puzzles, Memory and "Running with Simon", and become unbeatable at it! Puzzles will make you a champion of patience and observation. Memory will train your memory to be super good! And if you want to have super reflexes like Super Rabbit, play "Running with Simon." Choose the difficulty level, and off you go!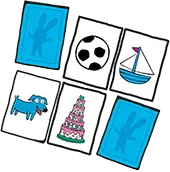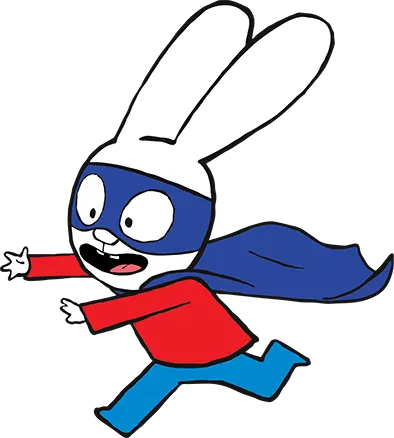 Run with Simon to improve your reaction time! In this game, Super Rabbit runs after stars. Press the space bar to jump over obstacles and grab the stars!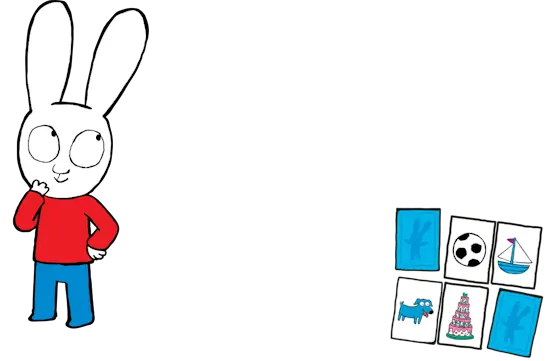 This game works your memory! Pick out 2 cards to try and make a pair. If the cards have different pictures on them when they're turned over, try again with 2 more cards. Whenever you turn over two cards with the same picture, you successfully form a pair and you get to keep them! Now carry on playing to find more pairs with the same pictures.

Put the different puzzle pieces in place to reveal awesome Simon Super Rabbit pictures! With a bit of patience and good observation, you'll soon become a super puzzle champion!
Arts and Crafts
Unleash your creativity with your Simon
Learn how to make lots of super games and decorations with Simon! Practice arts & crafts while having fun, with Super Rabbit's tutorials!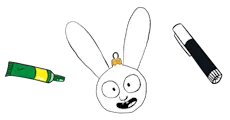 Simon is the super energetic, super charismatic and mega-mischievous little rabbit we know and love! SIMON is also SUPER RABBIT!  Click here to find all the stuffed animals and toys themed around this cute little rabbit!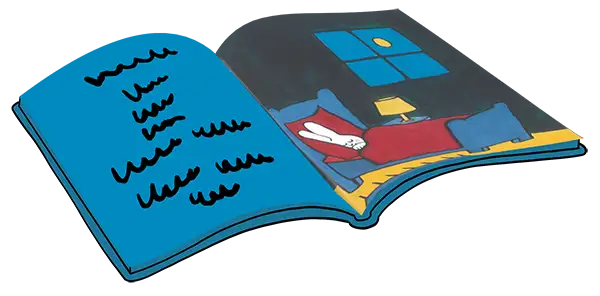 Who is Simon?
Do you know his crazy story? Read on to find out!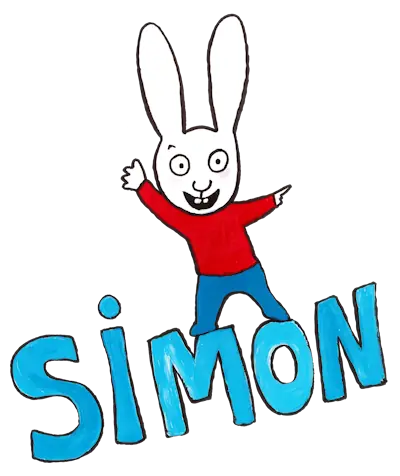 Simon's life is often bright and sunny although sometimes rainclouds darken the sky. But whatever happens, you know that with SIMON, "there's always sunshine after the rain!". His character and values shine through in every story: joy of living, modern family life, positive education, brotherhood, friendship, playing, competition and fair play, a sense of wonder and respect for Nature, and curiosity about everything!
Follow us on Instagram!
@officialsimon
To get all the latest news on Simon and his cheerful, colorful world, make sure to follow him on social media!
© GO-N Productions 2023 based on Stephanie Blake's books published by l'école des loisirs.