Simon and his family and friends are all different from each other. But they have one thing in common: they love playing and coming up with new adventures together! Here you can learn more about all the characters from your favorite animation show… who are a bit like your besties!
Play and have fun with Simon and his friends! You can also do an awesome quiz to find out which character from the Simon show you are! Are you more like Ferdinand, Gaspard, Lou, or Simon himself? Answer all the questions and you'll soon find out!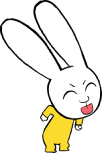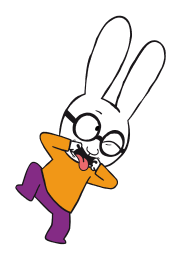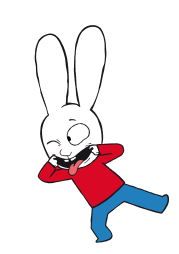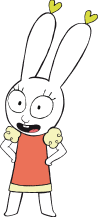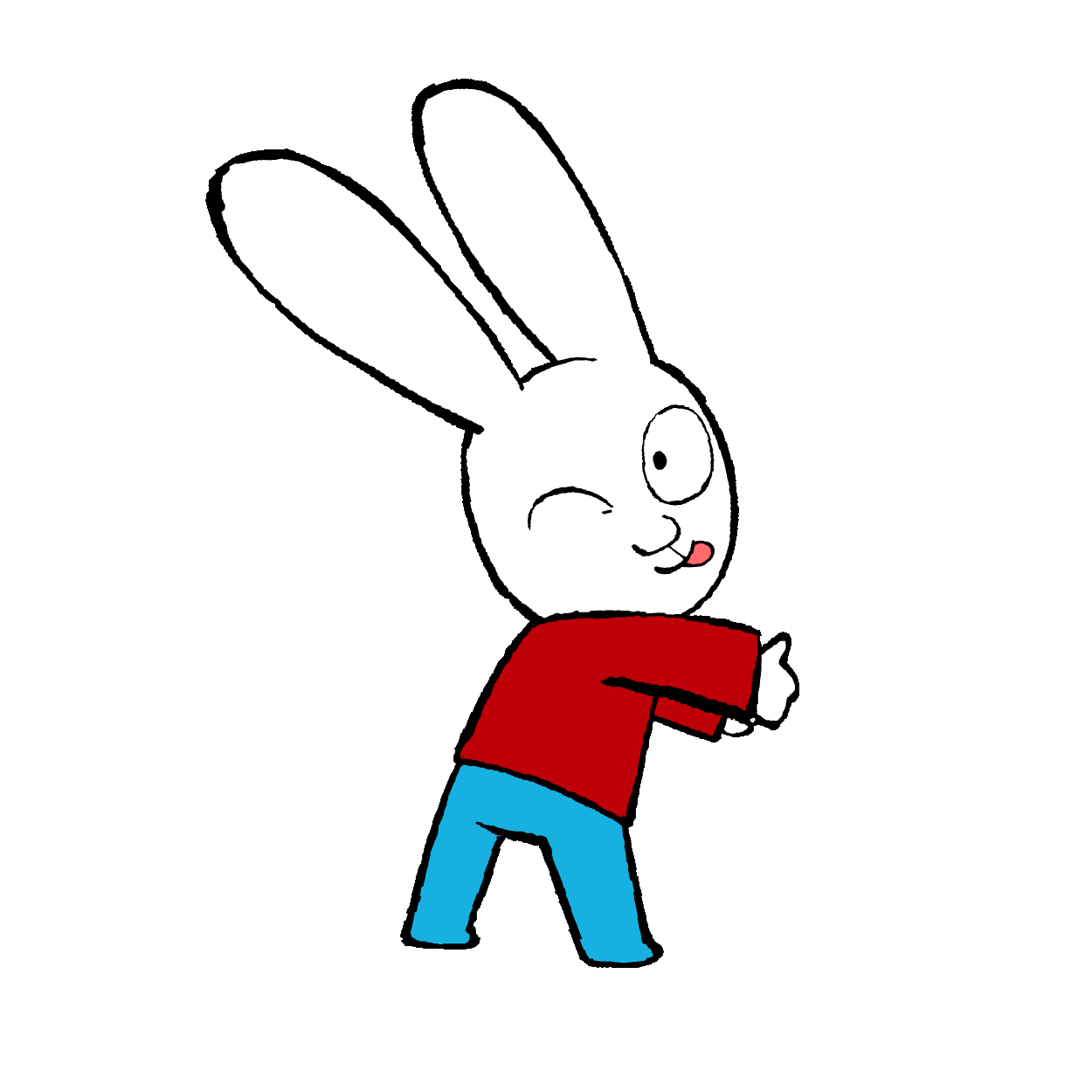 Simon is an affectionate rabbit that has boundless energy and can sometimes be a little rascal. This irresistible little bunny takes initiatives; he's creative and very smart. Sometimes he can be self-willed, occasionally even a bit stubborn. He can be a show-off, but whenever he's faced with resistance or gets scared, he's back to being a little boy again! And he's not too proud to admit it to his parents and ask for their advice and protection! Simon loves to play the superhero, dressing up as SUPER RABBIT!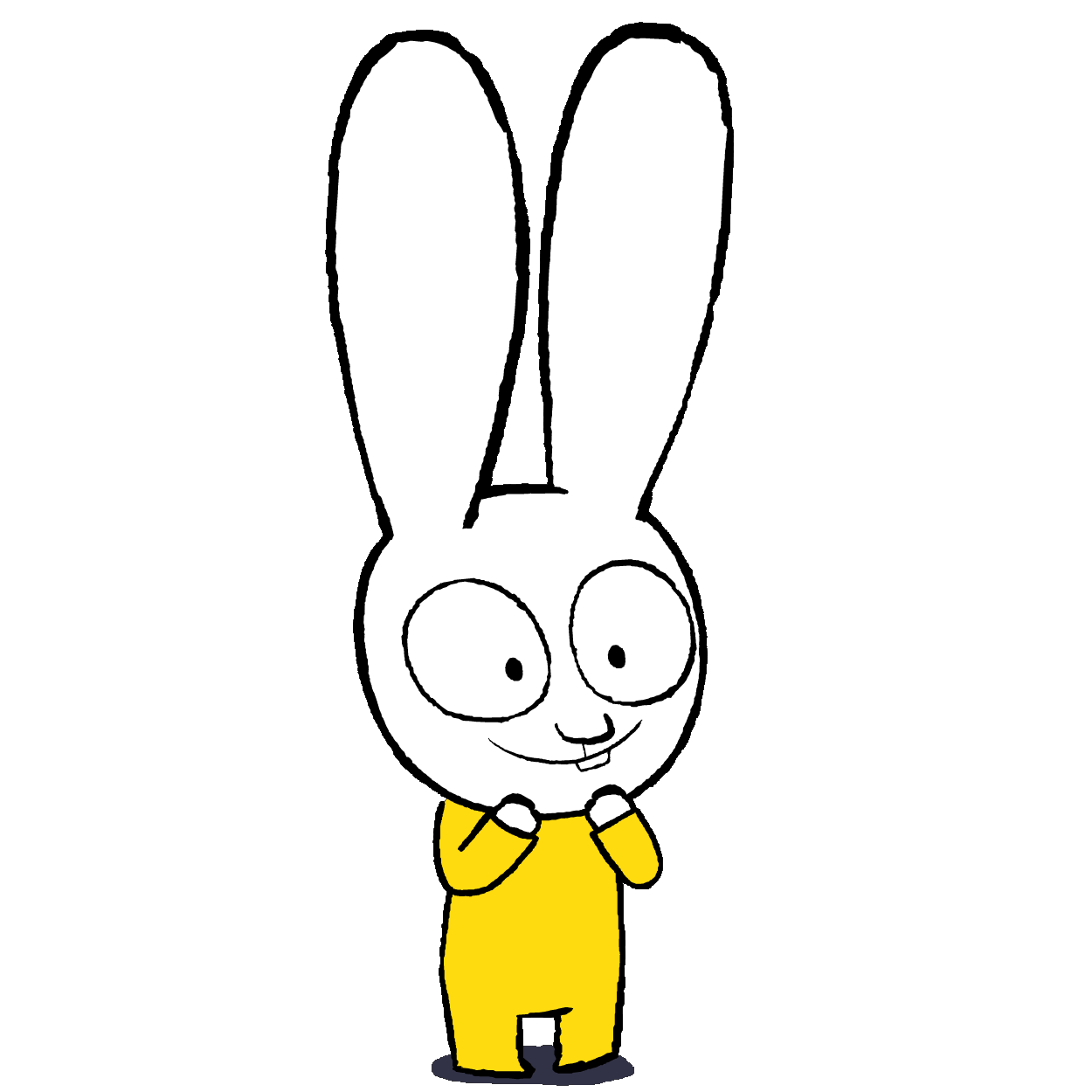 Gaspard is Simon's little brother, aged two and a half or three. He loves and admires his big brother and always wants to copy him, which irritates Simon no end. Like all younger siblings, Gaspard doesn't have it easy but he knows how to get around it – by pouting! Gaspard loves to play superhero and dress up as CAPTAIN RABBIT!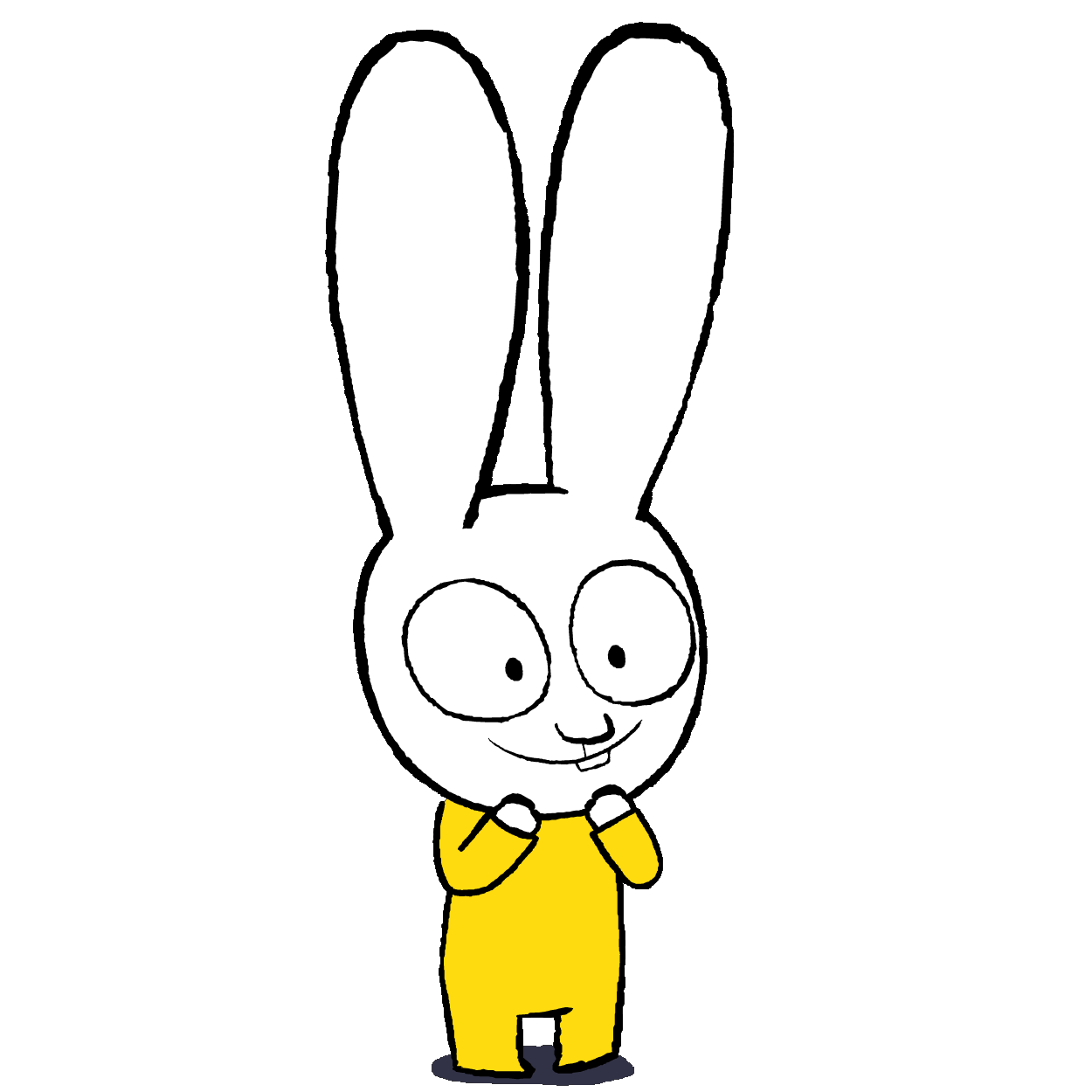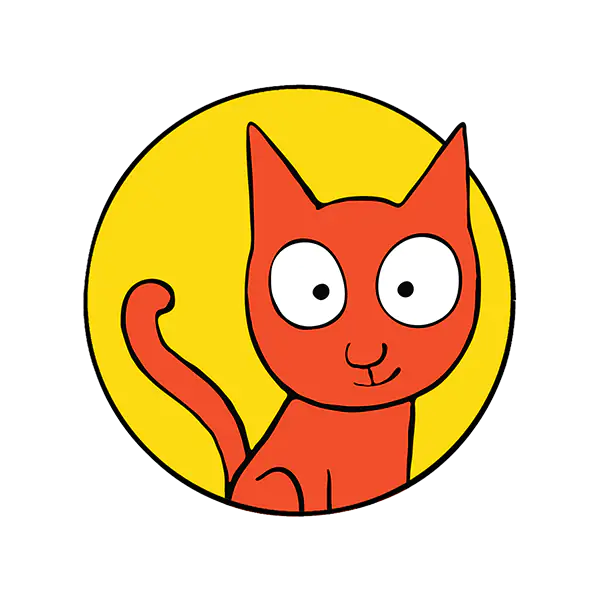 Milou is Simon's family's cat. He loves sleeping more than anything and doesn't like to be disturbed! He's a very sweet cat and loves spending time with Simon and Gaspard...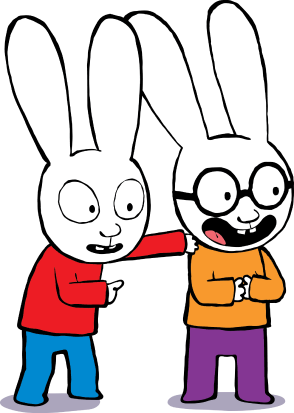 Take the test
Which character are you?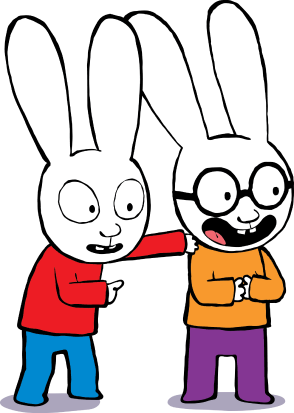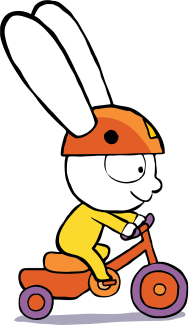 Simon, Gaspard, Lou and Ferdinand are super good friends, each one with their own definite character. Which one is most like you? Find out which of your favorite show's characters you have the most in common with!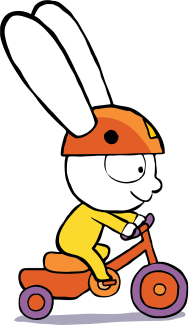 Simon is the super energetic, super charismatic and mega-mischievous little rabbit we know and love! SIMON is also SUPER RABBIT!  Click here to find all the stuffed animals and toys themed around this cute little rabbit!

Have fun with Simon! Test your reflexes, patience and memory with these super fun Simon Super Rabbit online games!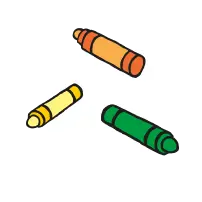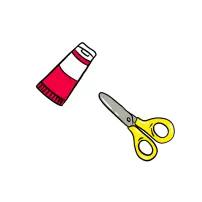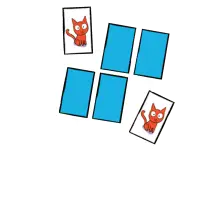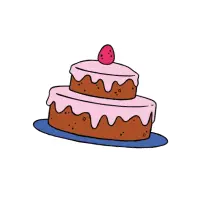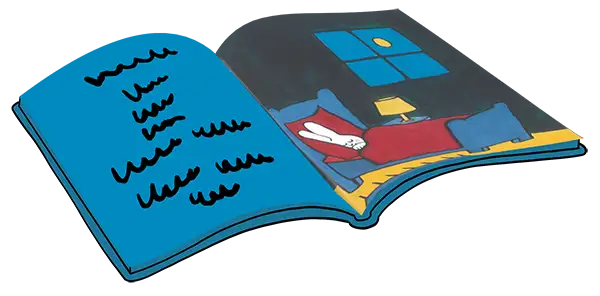 Who is Simon?
Do you know his crazy story? Read on to find out!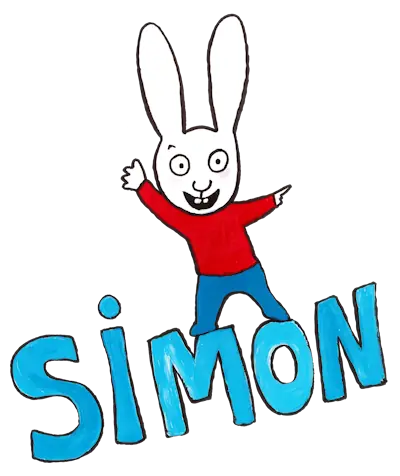 Simon's life is often bright and sunny although sometimes rainclouds darken the sky. But whatever happens, you know that with SIMON, "there's always sunshine after the rain!". His character and values shine through in every story: joy of living, modern family life, positive education, brotherhood, friendship, playing, competition and fair play, a sense of wonder and respect for Nature, and curiosity about everything!
Follow us on Instagram!
@officialsimon
To get all the latest news on Simon and his cheerful, colorful world, make sure to follow him on social media!
© GO-N Productions 2023 based on Stephanie Blake's books published by l'école des loisirs.