Interview with mom and dad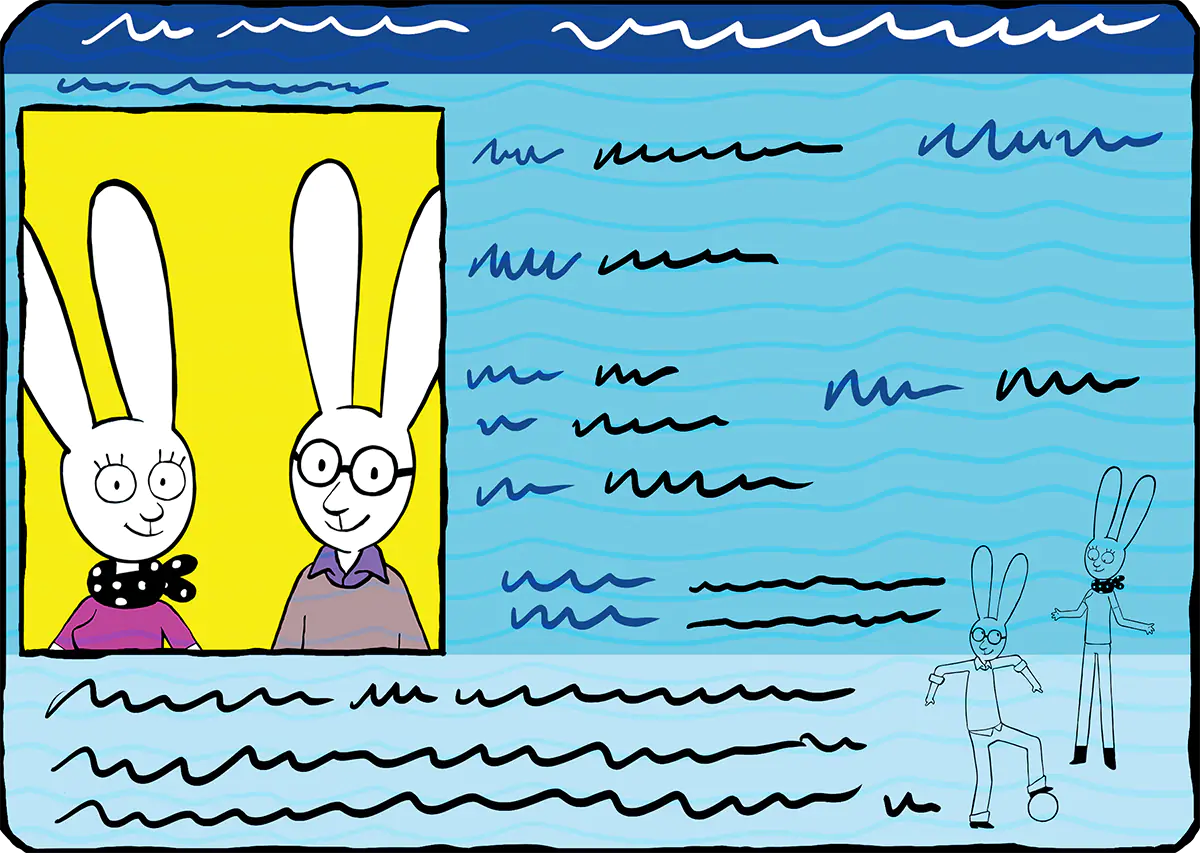 Andre is Simon's dad. He works as a carpenter from home and has his workshop in the garden. He's kind, attentive and funny. He's a bit of a dreamer but is passionate about everything he does.
Eva is Simon's mum. She's thoroughly modern and very fashion-conscious. She goes out to work every day but never gets home very late. She's gentle and affectionate and has heaps of energy.
What are your favourite pastimes?
Eva: "Spending time outside in the sun, in the garden or on the beach; I love doing gardening and playing with Simon and Gaspard, or simply reading a book. It doesn't matter what, as long as I'm getting a good dose of vitamin C!"
Andre: "Making things, and cooking! I can do these things for hours! I use my hobby time to build awesome toys for Simon and Gaspard, like pedal cars. Then off we all go to make pancakes together!"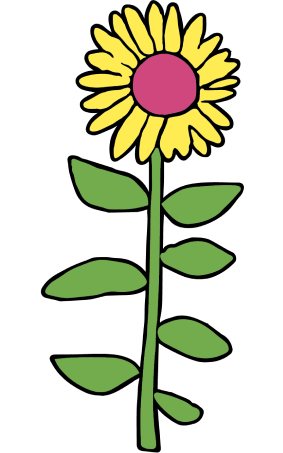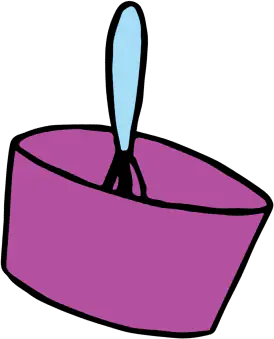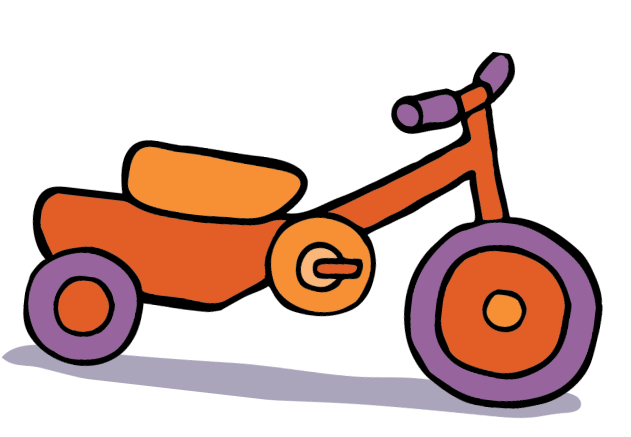 What games do you like playing with your children?
We love going on family outings – on bicycles or on foot, by the sea or in the mountains. We really enjoy this quality family time! Simon and Gaspard complain a lot at first but they soon start to have fun and invent all kinds of games.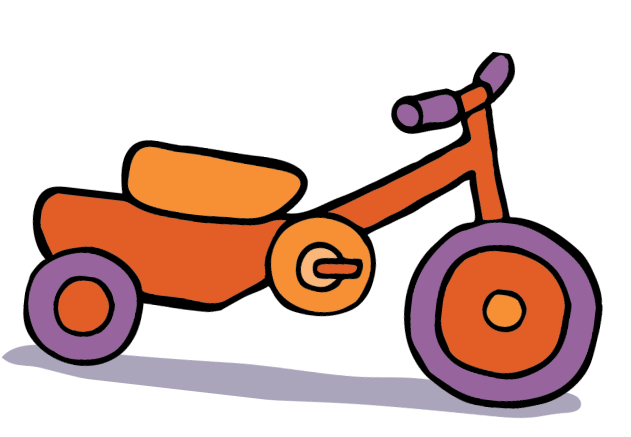 Simon and Gaspard have very fertile imaginations! They make us laugh a lot and tell us the most crazy stories. Super Rabbit and Captain Rabbit definitely live some pretty amazing adventures!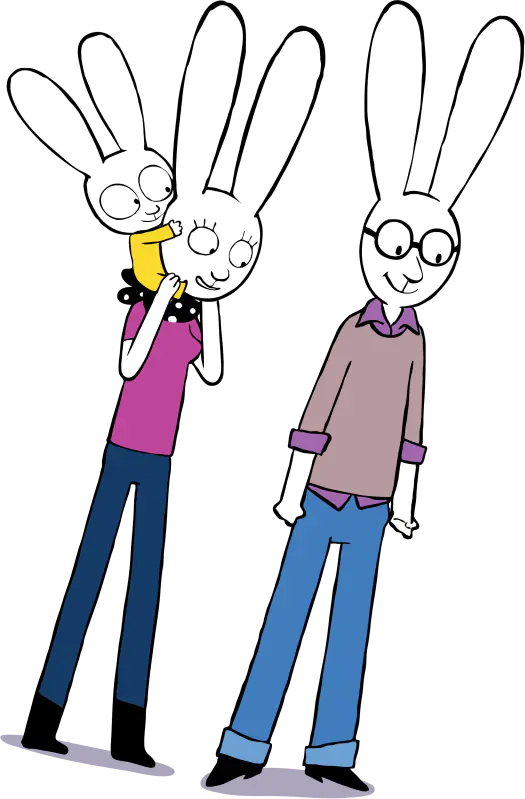 What's your favourite dessert?
Eva: "Definitely lemon meringue pie!"
Andre: "It's difficult to narrow it down to one! I'd say brownies, or maybe cookies. Or banana pancakes, for their simplicity and deliciousness!"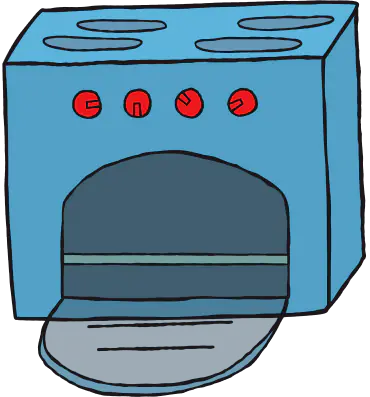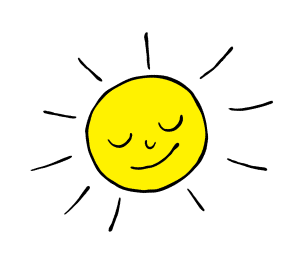 What's your favourite time of the day?
Morning, when the sun comes up and we all eat breakfast together in the kitchen. Because we're all still a bit drowsy, it's a very calm, pleasant moment.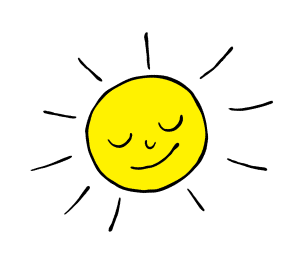 Tell us about your family!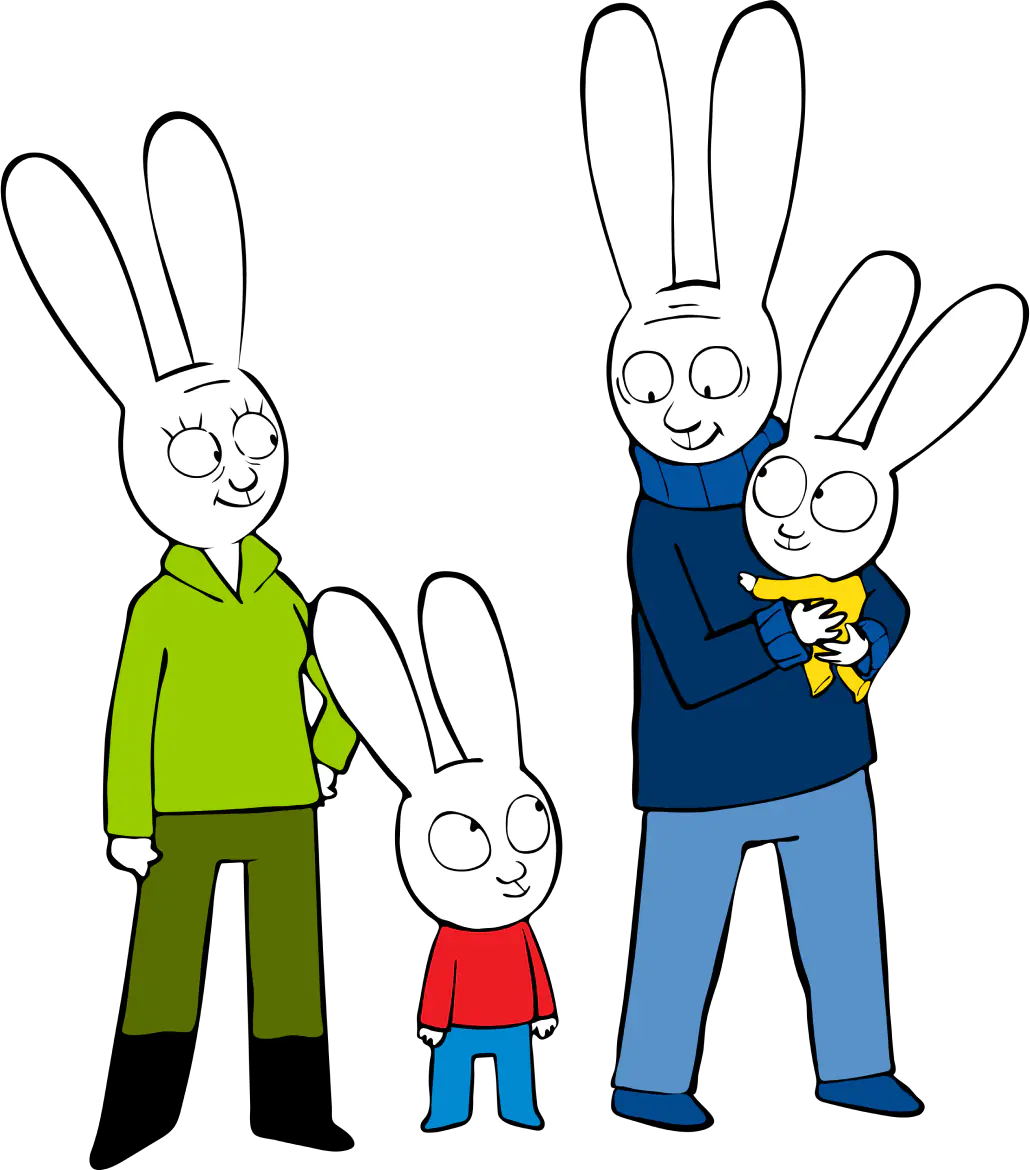 Eva's parents, - Simon's Grandparents - are around sixty years old, both retired and living in a charming country house by the sea. Arthur is an excellent storyteller and he loves to make up fantastical tales for his grandchildren. Irène is joyful and energetic and likes spending time outside, doing gardening and tending to her vegetable patch.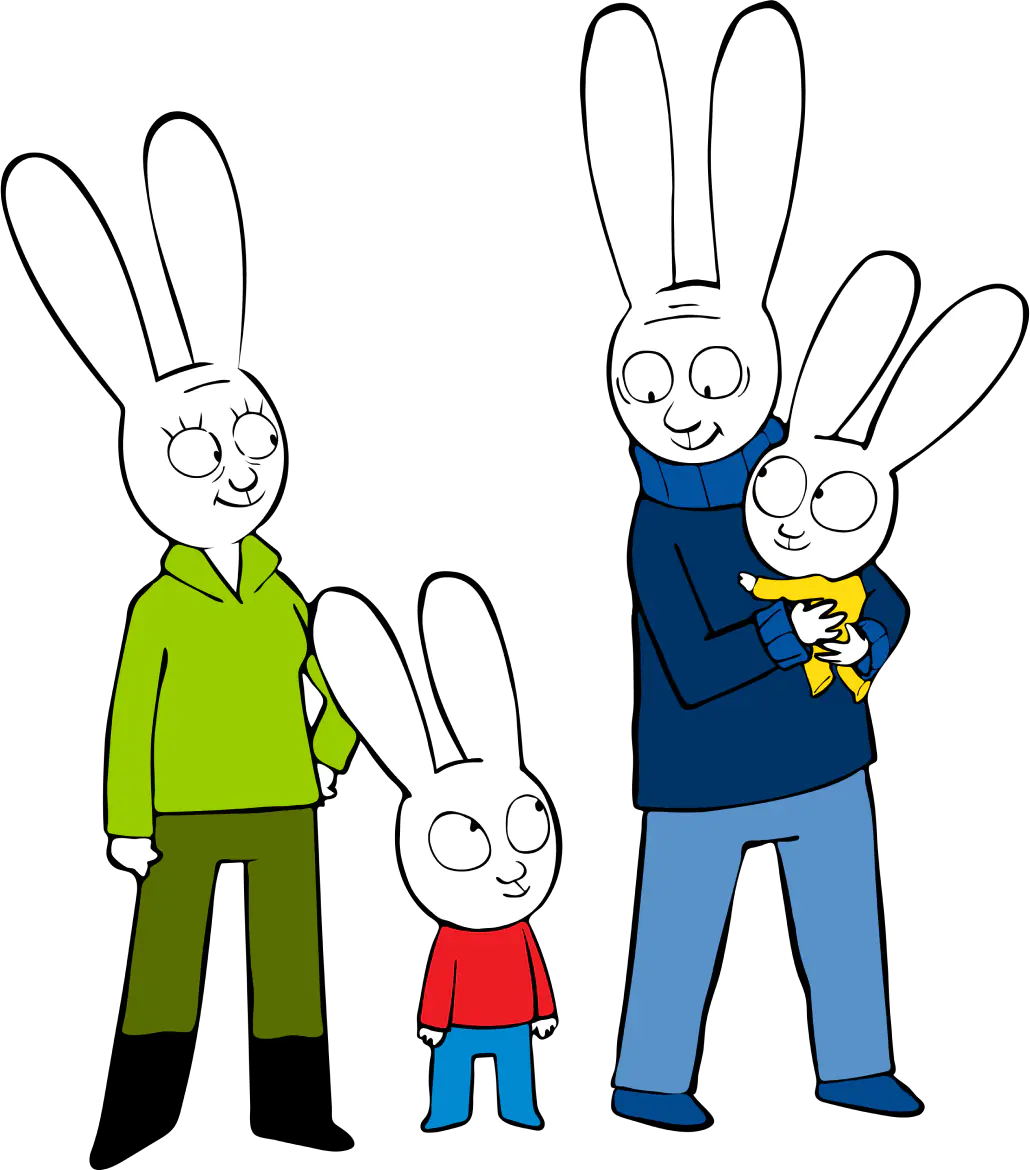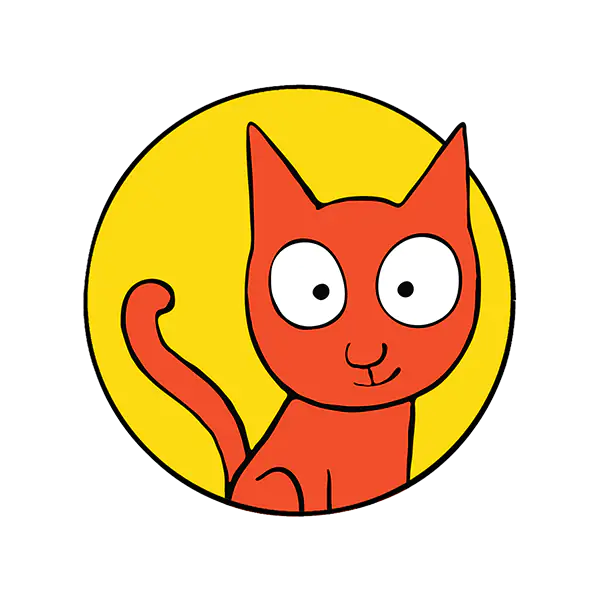 Milou is Simon's family's cat. He loves sleeping more than anything and doesn't like to be disturbed! He's a very sweet cat and loves spending time with Simon and Gaspard...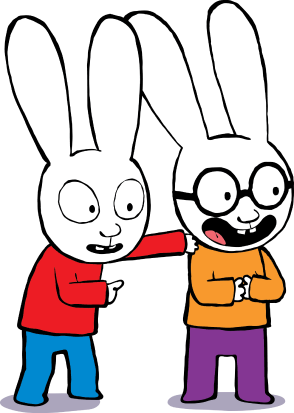 Take the test
Which character are you?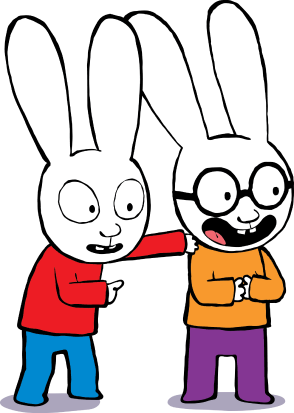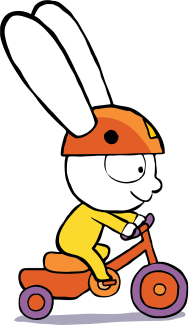 Simon, Gaspard, Lou and Ferdinand are super good friends, each one with their own definite character. Which one is most like you? Find out which of your favorite show's characters you have the most in common with!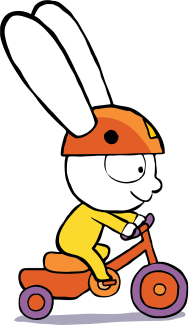 Simon is the super energetic, super charismatic and mega-mischievous little rabbit we know and love! SIMON is also SUPER RABBIT!  Click here to find all the stuffed animals and toys themed around this cute little rabbit!

Have fun with Simon! Test your reflexes, patience and memory with these super fun Simon Super Rabbit online games!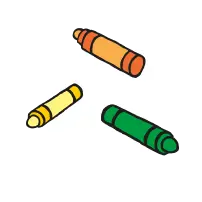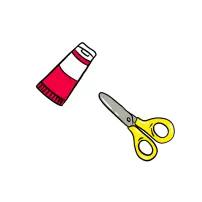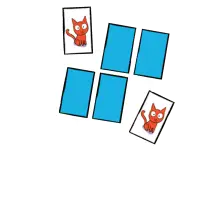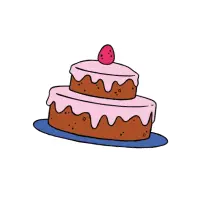 Follow us on Instagram!
@officialsimon
To get all the latest news on Simon and his cheerful, colorful world, make sure to follow him on social media!
© GO-N Productions 2023 based on Stephanie Blake's books published by l'école des loisirs.